Supplements 101- How to make the most of your botanical support system
Supplements 101- How to make the most of your botanical support system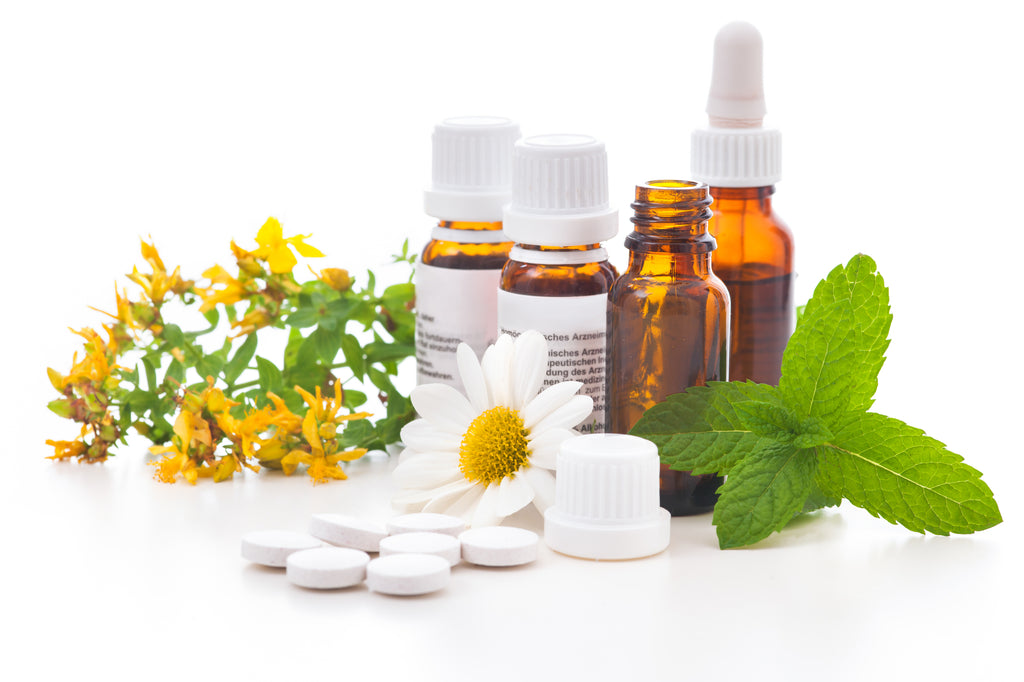 According to the Consumer Survey on Dietary Supplements conducted by the Council for Responsible Nutrition (CRN), by 2019 more than 75% of American adults use dietary supplements. During the Covid pandemic, CRN reported that "43% of supplement users changed their supplement routines since the pandemic began, with 91% of those users reporting an increase in their supplement intake, which includes adding new supplements to an existing routine (46%), taking the same supplements more regularly (25%), or increasing doses (22%)" and "the overwhelming majority of supplement users, 83 percent, believe these products play an important role in helping to support health and wellness during COVID-19." More and more of you are not only taking supplements but have realized their importance as part of a daily regimen. With that in mind, here is a primer for those of you new to the supplement revolution, and a refresher for you veterans from our experts here:
Quality matters

 

Make sure you buy from a reputable store that sources from quality producers. Natural ingredients cannot be patented, so the best producers make sure that their products are the purest, unadulterated, as pure as possible, and with efficacious ingredients. The best producers conduct a variety of tests to ensure this and include a certificate of analysis (COA) to document the formulas' quality. Big box stores don't always provide this transparency or quality with their products. Fish oils, for instance, (

link

) should have earned the five-star certification from the International Fish Oil Standards (IFOS) program. Another standard to look for is

cGMP (current Good Manufacturing Processes). This program when applied to supplements is independently certified by an independent inspecting organization to be pure and free of extraneous ingredients. This guarantees you receive the supplemental support you are paying for. Progressive Nutracare utilizes products and sources materials for its private label products that meet these standards. Check the label of your supplements to make sure they come from a GMP-certified facility.

Be consistent in taking your supplements

. Nutritional supplements, similar to many standard medications, should be taken regularly. This usually means daily or twice daily. Skipping days or taking only part of your regimen each day will decrease or delay the benefits of many natural products. Ensure that you don't run out of your supplements by setting up a Subscribe and Save

 account for your favorite products so that you never run out of your supplements.

Don't give up if you don't see immediate results! Although a few nutraceuticals may offer acute relief, like deglycyrrhizanted licorice  for stomach upset and heartburn, or quickly provide some relief for seasonal allergies, like Quercetin  or provide daily support to the immune system, like vitamin C , vitamin D, or vitamin B, many botanical products need time to build up and work in the body. Substances like thyroid gland, Ashwagandha  for thyroid support or aloe 

 for gut support may take quite some time to show demonstrable changes. It may take weeks or months for some products to really make a difference. Keep at it!

Support yourself! Supplements aren't just to address particular conditions, but also to offer immune support to help the body ward off or fight viral infections such as Vitamin A, C, or D, or botanicals like echinacea  or goldenseal , Milk thistle , elderberry, and minerals like Zinc

 can all contribute to keep the immune system strong when under assault from infection.

They are supplements- not replacements! Supplementation means just that- helping the body help itself, or supplementing nutrients that you may not be getting enough of in your diet, or not absorbing adequately. They are not a replacement for a well-balanced diet, exercise, or for emotional support. That being said, if you find it hard to get enough Calcium  or vitamin D in your diet for bone health, or zinc, copper , magnesium , iron, or other minerals for general health, muscles, and joints. Folate

 supplementation is often recommended to help decrease the risk of birth defects during pregnancy.

Don't overdo it- do it right! Many supplements have suggested daily doses on the bottle, but your practitioner may want you to take more or less. Most vitamins and minerals can be safe at far higher doses than recommended daily doses- those are general nutritional guidelines. If you are being treated for a specific condition or supporting the immune system, you may be asked to take much more. There are definitely some exceptions. Many people, men, in particular, may want to limit iron intake, for example, so taking a multivitamin without iron

 is a good option. Some supplements, like those that contain grapefruit extract, could interfere with some medications. Always check labels (available on our website), and talk to your practitioner if concerned.

Supplements are effective- and safe Despite some naysayers in the medical establishment, the basic ingredients in nutraceuticals have many peer-reviewed studies behind them. Omega-3 fatty acids in fish oils may be one of the most studied substances in medicine. Vitamin studies are decades in the making. Various botanicals like Curcumin from Turmeric for inflammation, Magnesium cream for pain, Flavonoids from grapes

 for Cardiovascular disease, and Carotenoids

 from Saffron and Apricots for cancer have all been well studied. There are many, many more examples. In addition, supplements are quite safe. There are almost never side effects, it's difficult to take more than one should, and the body generally tolerates them well, being natural substances. In fact, many popular medicines have been derived from botanicals- a well-known example being aspirin, derived from willow bark. The difference between medicines and botanicals, even when the medicines are derived from botanicals, is that medicines are far more concentrated. While this can be life-saving and absolutely necessary at times, Medicines are much more likely to offer overdose risks and cause side effects. Just listen to modern commercials for various medicines and their litany of possible side effects. In addition, since there are no patents on natural substances, there is not the same pecuniary interest in pricing and protecting the value of their property.

Make your supplement taking easier There are several ways to make your supplement regimen more palatable. To start with, get organized. Group your supplements into AM and PM containers using a pill organizer or something similar of your own device. When taking the supplements themselves, don't try to dry swallow- always take with water and maybe chase them with a bit of food, especially if you are taking a lot of supplements so it won't upset your stomach. Also, there are some popular supplements that are available as a blend for shakes. Foundation Gut

, and other blends are available that allow a pleasurable supplement experience and allow you to give flavor and cut sugar out of your favorite smoothie.
It's amazing how popular supplements and nutraceuticals have become- and for a good reason! Keep the good work up and find the better you!
*By including product links in this article, Progressive Nutracare is providing a reference to our readers to assist in searching and cataloging the site. These products have not been evaluated by the F.D.A. are not intended to treat, diagnose, cure, or prevent disease.