Foundation Gut: Fight Inflammation for Optimal Health
Foundation Gut: Fight Inflammation for Optimal Health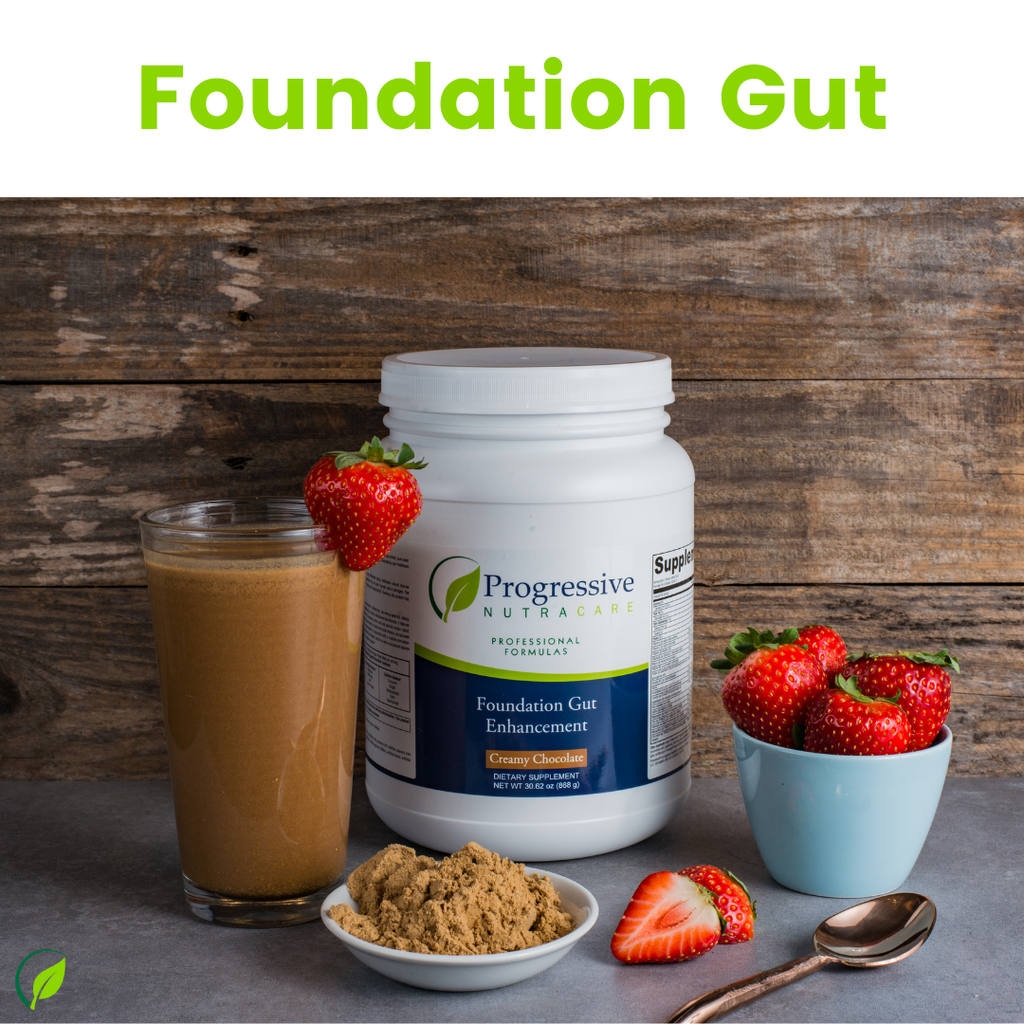 Millions of people suffer from digestive troubles…bloating, gas, constipation, diarrhea, etc. Does this sound like you? It's probably multiple ailments you have been suffering from for too long.
Gut health has become a hot topic in the wellness community. Did you know that 80% of your immune system stems from your gut? Did you know that the majority of your neurotransmitters are actually created in your gut? Your gut is essentially the foundation of your body that performs so many functions. Oftentimes these functions can be disrupted with a poor diet, overuse of medications, and environmental toxicity. This leaves your gut not functioning properly and resulting in some chronic health issues.  Lets discuss what symptoms you may experience and some practical natural ways to enhance your gut health.
As far as diet goes, we need to make sure we are eliminating any food intolerances you may have. If your body doesn't like it, it will tell you. And we don't just see this show up in digestive symptoms. You could have anxiety, skin eruptions, joint pain, headaches, fatigue….you name it. All signs point to gut dysfunction. So figuring out your food intolerances is key. There are some food options out there that are great for gut healing, one of them being bone broth. It's easy to make or you can simply purchase it at your local grocery store. But make sure it is organic, free range and has a nice gelatinous consistency to it. This helps to lower inflammation but repair the gut lining as well. We also love to incorporate probiotic rich foods such as fermented vegetables, kefir, and yogurt. This will help build your microbiome which will then relieve some symptoms and fight inflammation.
One particular route we like to take is supplementation. At Progressive Medical Center one of our top supplement recommendations for gut health is our Foundation Gut powder. It contains not only a great source of protein and vitamins and minerals, but the additional benefits include gut healing nutrients that are essential for gut healing. Let's break down these nutrients and go over their specific benefits
Foundation gut includes essential nutrients to support gut health such as ginger, meadowpure, and glutamine. Ginger is a component to aid in digestion and ease bloating and gas. Meadowpure is a combination of flax seeds to provide fiber for gut motility and also create healthy intestinal flora. Glutamine is an essential amino acid that serves as an anti-inflammatory to heal your intestinal lining.
Our detox pathways are designed to release toxins out of our body for optimal health. Our bodies often need support performing this task as so many disruptors can get in the way. These disruptors include food intolerances, chemicals in products, environmental toxins and even from water. Foundation gut contains nutrients designed to increase detoxification. Watercress is added to help those pathways by moving toxins out of your system. Green tea not only supports those phase I and phase II detox pathways but it is also a great antioxidant as well. Choline is a macronutrient present to help with metabolism in the liver but also helps with energy levels and maintaining a healthy metabolism.
Remember the symptoms we mentioned that can be caused by gut inflammation? Headaches, joint pain, anxiety/depression…..lets go into the natural anti-inflammatories Foundation Gut contains.
Foundation gut contains powerful natural anti-inflammatories  to assist in healing these  ailments. Curcumin is a powerful nutrient that helps to control inflammation and is believed to be the most effective anti-inflammatory in the world. N-acetyl-cysteine is an important building block of glutathione, which is crucial for fighting inflammation, and is also important to boost immunity. Selenium glycinate is a vital mineral that increases immunity and aides in inflammation by fighting against free radical damage.
With Progressive Nutracare's Foundation Gut you can be confident in its wholesome, quality ingredients. Our ingredients are sourced from a GMP certified manufacturer that leaves out unnecessary fillers and sugars that you would find in most other protein powders on the market. We do outside testing to insure there are no allergens. Foundation gut can accommodate any diet whether it be soy free, sugar free, gluten free or vegan.
These chronic symptoms you have been experiencing do not need to define you and continue to effect your quality of life. By addressing your diet and including healing foods and bringing in Foundation Gut to your routine, you can get back to optimal health.